The world of trains according to David Graham
March 2nd, 2016
Travelling from Andover, where we slept, into Boston, we stopped at Lowell Junction for a few minutes to see what we could find. In the afternoon, travelling from Boston to the area of Milford, New Hampshire, we took the scenic route via Worcester station and found it very hospitable and welcoming to railfans.
Lowell, Massachusetts
Lowell is a town just north of Boston hosting the MBTA, CSX, and Pan Am.

video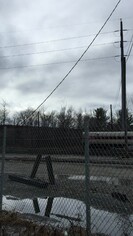 An MBTA commuter train heads toward Boston.












video

A Pan Am local arrives at Lowell still in Guilford colours.










video


An MBTA train pulls into Lowell, Massachussets.













Worcester, Massachusetts
Worcester is a city in the mid south of Massachusetts and hosts a major connection of the Providence and Worcester with the CSX.



video


A CSX freight switches at the station in Worcester.































video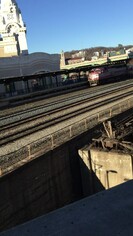 MBTA at Worcester, Massachusetts.